1999 - 2000: 350-Mile Exploratory Trek:
Death Valley to the Mexican Border
---
The following biographical information references Lee Bergthold and Christine (Tina) Bowers only.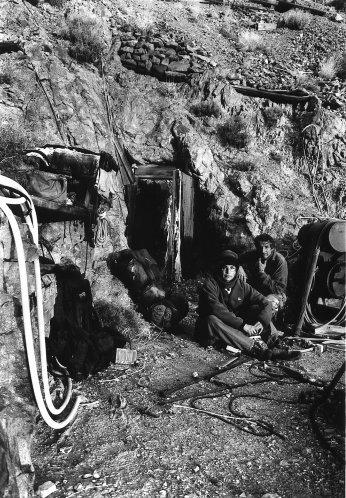 Let it be clear at this point, that all personnel involved in this project will have extensive training and instruction as safety, responsibility and prudence are paramount. Lee Bergthold, founder and director of Center for Wildemess Studies (CWS) is a survival specialist and is adamant in the requirements of mountain and desert participants. To openly engage in this type of long-term trekking takes years of experience. Bergthold relies on his 40-some-years-plus of outdoor survival experience ... Tina Bowers, an outstanding female athlete in here own right, registers 'top-rate' in training, background and experience. She has worked with Bergthold for the past 12-15 years ....

---
---
Center for Wilderness Studies
(661) 947-5153
The image on this page is protected under International copyright laws and may not be used in any form without written permission. © 1998 Christine Bowers, All rights reserved.
Web Maintenance & Design - Quest Graphics Design
Page Updated March 10, 2007